(My Experience in Germany) September, 2021 to February, 2022
I had the opportunity to go for a study program in Forestry System Transformation (MSc.) at the Faculty of Forest and Environment of the Eberswalde University for Sustainable Development, Germany.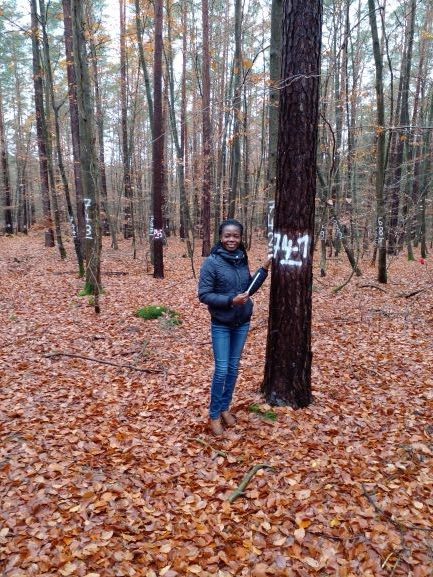 My expectations were to explore how studies in Germany is organized with their diverse technologies used in teaching and learning to improve my understanding in that area, acquire more knowledge in Forestry and environmental management, and have more networking with students and lecturers from different cultural and educational backgrounds as well as learn from them.
During my first week, a students' union socialization program was organized by the welcome center to introduce fresh student to the HNEE campus and also bring students together to socialize.  The Forestry System Transformation (MSc.) study program in collaboration with the Biosphere Reserve Management (MSc.) study program through FST coordinator, Prof. Dr. Casten Mann organized an excursion for the students of the two departments to welcome us to HNEE.
Classes began in the second week. FST class was one of the interesting and best study programs at HNEE. Amidst COVID-19 restrictions our Coordinator, Prof. Dr. Casten Mann managed to bring FST students together in the classroom for interactions and better participation in the lectures. Some of our courses also took us to the Forests of Eberswalde to learn how forests are managed in Germany. It was interesting to know about how forests are managed with artificial planting of the undergrowth which shows the vertical structure of the forest. Other courses were taken online due to COVID-19 restrictions which in turn introduced me to the use of available rooms for online classes.