REPORT OF MY EXCHANGE PROGRAM TO SPAIN AT UNIVERSITY OF
AUTONOMOUS BARCELONA FROM SEPTEMBER, 2022 TO FEBRUARY, 2023
BY: OFORI ELIZABETH NYANATAKYIWAA
Studying abroad has always been my desire since I finished SHS, and after four rejections from
embassies, I decided to take a break. Finally, when I got the opportunity to go on an exchange
programme to study Hotel Management and Tourism at Universitat Autonoma de Barcelona in
Spain, it was my lifelong dream coming to reality.
Before I traveled, I was expectant of learning a new language, i.e. Spanish, attend lessons not
offered in Ghana and also travel across Spain on weekends and holidays which I wasn't able to
achieve all.
Classes were usually small, with enrollment ranging from roughly 12 to a maximum of 40
students. The lectures and tutorials were held in a casual setting, and the teaching staff were quite
personable. Students addressed professors and instructors by their first names, which astonished
me. Along with the students, professors were eager to approach exchange students for a talk
during the lecture break in order to learn about local traditions and customs.
I had various difficulties during my education for example, I had to struggle with making notes
on my laptop instead of using a pen and paper since I was the only African student in my class
and the educational system is entirely different from the European one. They made it appear as
though paper work no longer existed.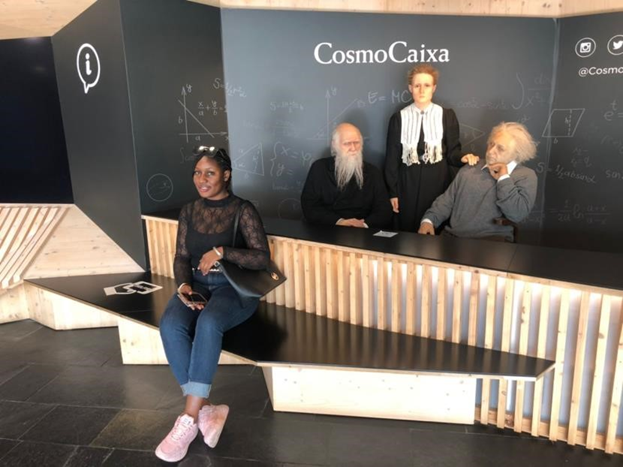 I had the opportunity to visit the Montjuric Magic Fountain, which is a magnificent light and
water display that combines a range of colored lights and water jets that are coordinated to
music.
In Barcelona, I saw the Sagrada Familia, a massive Roman Catholic famed for its
extremely beautiful exterior and unique construction that mixes aspects of Gothic and Art
Nouveau styles, Park Guell, Casa Batlo, La Rambla, Cosmo Caixa, Labyrinth, Gothic Quarter,
Picasso Meseum, Barceloneta Beach, and many others.
During my stay, I shared a room with three others; German, French, and South Korean exchange
students. I didn't fail to make them enjoy my Ghana jollof which they invited their friends to also
taste.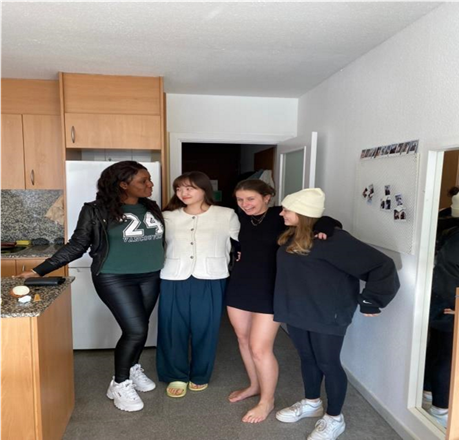 For students wish to go on exchanges, I recommend that they start preparations on time, read
more about their host country and be open-minded because exchange programs might be tough,
but they are also beneficial.This interaction was tremendously enlightening and gratifying for me. It is more than just an
academic endeavor. My lessons focused on individuals and the society we live in. What I had
hoped for from the Exchange, I got and more experiences and connections that will last a lifetime.